Due to constant technological development, mobile applications have made phones an integral part of our lives, offering a wide variety of services. Where, today there seems to be an app covering almost all aspects of life: like music, travel, dating, information, communication… However, these needs can't be satisfied if a human is not healthy and safe. That's what the creators of the Persafe app realized, using technology to turn smartphones into powerful emergency alarms.
Persafe's partnership with Flic Smart Buttons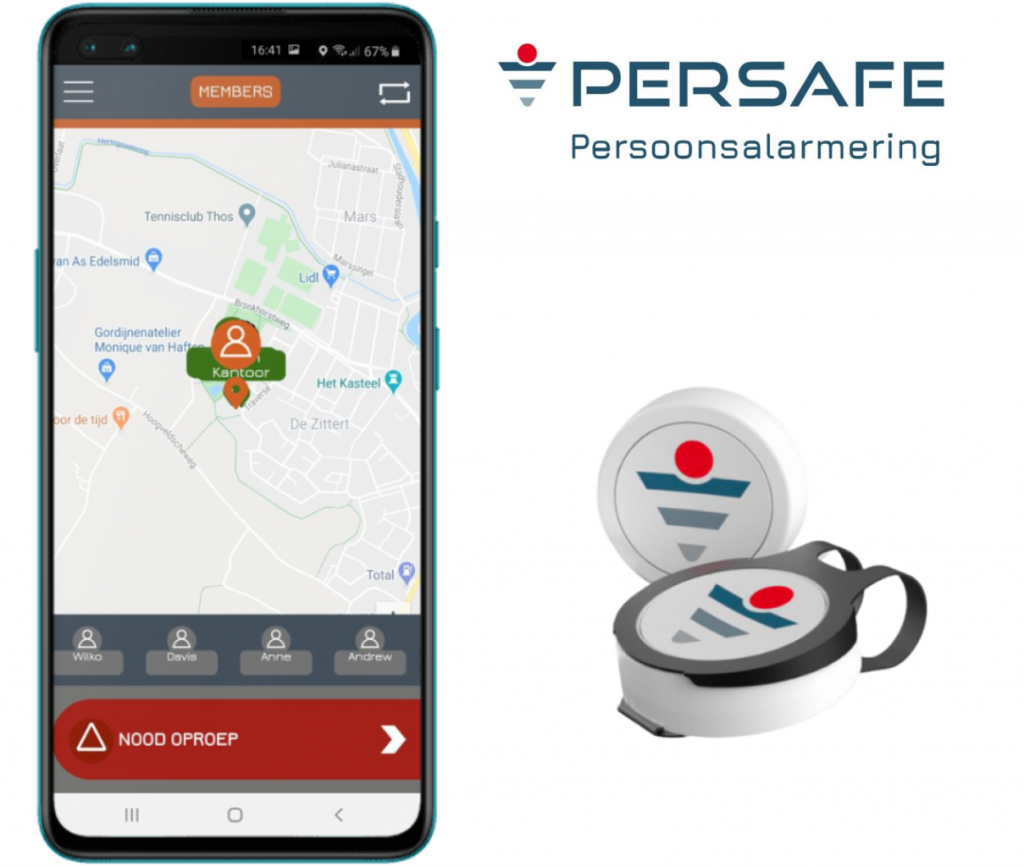 A smart button for emergency signalling through bluetooth
Persafe offers emergency response solutions for both consumers and business customers. When Persafe users need help, they trigger the alarm by pushing a Flic button. The Bluetooth connection activates the Persafe app, the GPS-location is added and the alarm is send out to the Persafe platform for handling and distribution. To make this work, the company needed a reliable and wireless button that is easy to be used by both customers and workers. Here is where Flic comes in!

Seamless integration without any additional costs
In case you are not familiar with Flic, we've for the last 10 years been providing smart buttons designed and developed in Sweden for both customers and businesses. Persafe partnered with us to create designated alarm buttons that can simplify the call for help. Then Flic's free software development kit was easily integrated with the Persafe app, thanks to the fully customizable Software Development Kit. All Persafe's developers had to focus on, was setting up the desired actions. The button is connected directly to the app via Bluetooth and when pushed, it sends an alarm along with the GPS location. Users only need to push the button when they need help, and it can be easily placed with a rigid metal clip on clothes or work uniforms.


Persafe's availability and further emergency alarm accessories
Persafe is currently available in the Netherlands, Belgium, Norway and France and will be rolled out across Western Europe. The collaboration with Flic has only just started: We are currently developing a wristband as an emergency response solution, adding further value to Persafe services.


We offer Software Development Kits for both iOS and Android so you can easily add a Flic button to your app.
Want to learn more about how Flic can add extra value to your app or service? Contact us and we will love to assist you in adding value to your product or service.