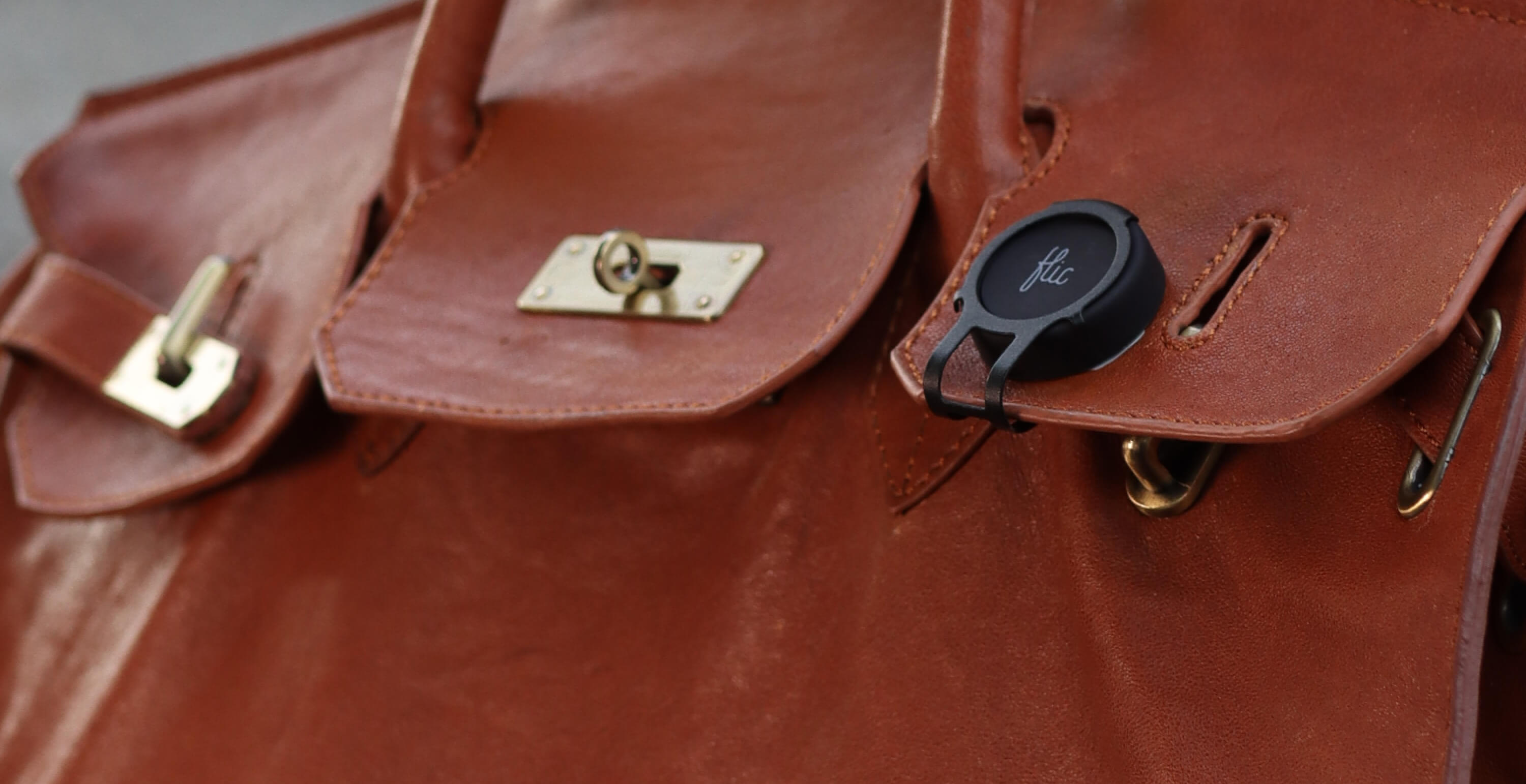 Accessories For Flic Buttons
Upgrade your Flic Button by taking advantage of its convenience and versatility.
Flic Button Metal Clip
Great for on-the-go functions, Flic isn't just limited to smart home control - it can also be used to trigger your phone's camera, send an SOS message in case of emergency, or even track your daily steps.
Your customers can attach a Flic Button to a:
Key ring
Bag or napsack
Jacket, hat or any outer apparel
Lanyard
Or any wearable accessory or clothes.
Small enough to fit in your pocket or attach to your keychain, the Clip is the perfect smart button solution for those always on the go.
With the Clip, you'll never have to fumble for your phone or dig through your bag to find your smart devices again.
The Rigid Metal Clip allows for easy access on the go
Buy now
Flic Button Sticker Sheet
Get expressive with your Flics! Use stickers to tell everyone what each button does.
Set of two sheets with 20 stickers, including 3 blanks to paint your own. Fits Flic Button only.
Contains: 37 stickers with different symbols and 3 blanc stickers
Buy now
Flic Textile Attachment
A small accessory created with LumeoTech that elevates your Flic experience. Attach it to the textile of your choice and control your favorite devices with a button within the reach of your hand at your sofa, clothing, or other textile surfaces.
Contains: 1x Flic Textile Attachment
Buy now
Flic Twist Sticker Sheet
When using the Scene Blender or Selector it can be helpful to visualize the scenes or functions that have been set to different positions. The icon sticker-pack add-on comes with a wide variety of 52 different icons to help visualize your scenes.
Contains: 1x White Stickers, 1x Black Stickers, 1x Transparent Stickers
Buy now
IR Accessory
Expand the capabilities of the Flic Hub by adding an Infra-Red transmitter. This allows you to control TVs, stereos, and just about any other device that uses infrared remotes. Compatible with Flic Hub (first gen) and Flic Hub LR.
Contains: IR Accessory
Buy now
Power Adapter
All Flic hubs are being shipped without a Power Adapter to cut down unnecessary electronics. If it happens that you do not have an extra at your home, you can decide to add one to your order.
Contains: 1x Power Adapter base for Flic Hub with USB 2.0 outlet 4x different heads
Buy now