Flic Hubs
A Flic Hub is a device that links your Flic controllers (Flic Buttons or Flic Twist) with the devices and services you want to control.
Do I Need a Flic Hub?
To operate, each Flic button must be linked to a device, such as a phone, laptop, or Flic Hub. Utilizing a Flic Hub offers the advantage of not requiring a phone to be present for the Flic buttons to function. This means that buttons can be installed in your home or workplace for anyone to use even if you're not present.
Please note that for Flic Twist, a Flic Hub is necessary.
Benefits
Connect your Flic Buttons to your phone for on the go solutions, or use a Flic Hub so your setup will always stay on, regardless of the presence of your smartphone.
*Only available for the HUB LR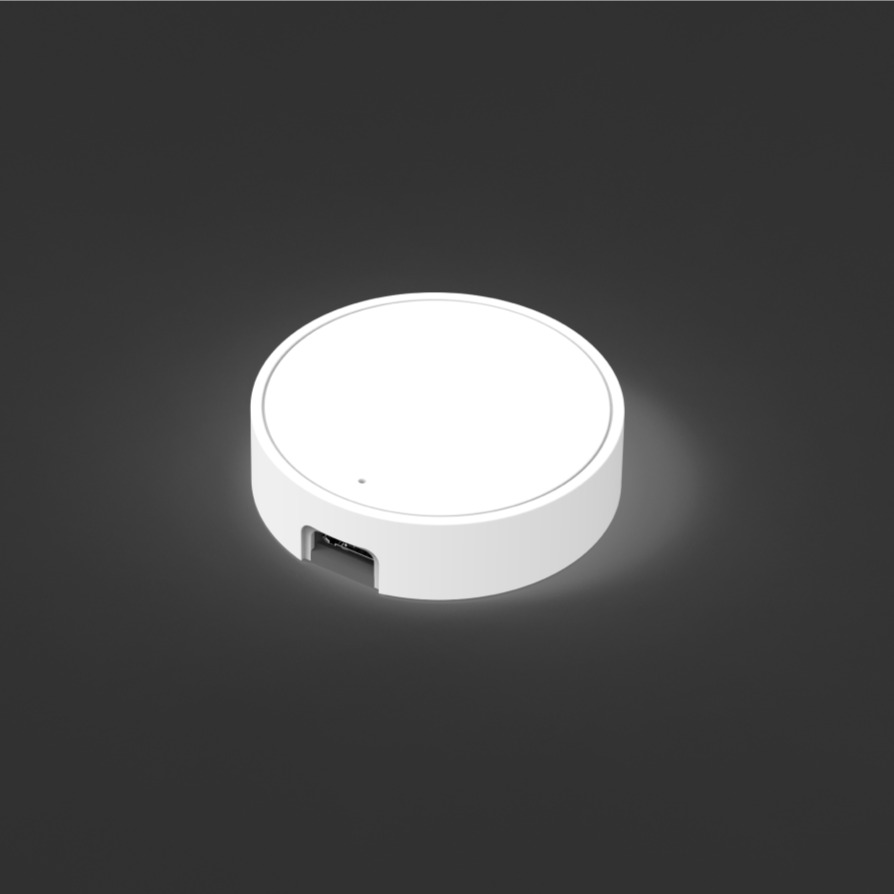 Flic Hub Mini
The Hub Mini is our newest Hub with a smaller, optimized design. It has the same functionalities as the Hub LR with a few exceptions (see table below) and it's a great choice for basic home automation without HomeKit or IR-blaster. Just like the Hub LR it uses Bluetooth 5 Low Energy Long Range to communicate with Flic Products on distances of up to 50m (150ft). Flic Hub Mini will get Matter support when we release that during 2023.
Pre-order now
Flic Hub LR
The Hub LR is the option for the advanced user. It has Apple HomeKit support and is fully programmable (with our SDK). The Hub LR also includes features such as an audio jack, Ethernet connection, 5GHz WiFi, and an IR port, providing you with even more flexibility in how you control your devices. The built-in IR port enables you to control your TV, sound system, and other IR-enabled devices with your phone or tablet. Flic Hub LR will get Matter support when we release that during 2023.
Buy now
It's easy to setup a Flic Hub
Connect the Hub to USB power, open the Flic App and add the Hub. Then, add buttons or Twists to configure them!
Over 800 000 people use Flic
and this is what they have to say
1 click turns on my kitchen lights - 2 clicks turn off my kitchen lights - Hold turns off ALL lights throughout my house.
I would say that this button has streamlined many ritualistic scenarios. I've ordered more. Wish I'd bought the six-pack now. Never mind. I'm sure I'll be back.
Thanks for an innovative add-on that ties in neatly with my automation.
I have been using Flic buttons in combination with LIFX light bulbs since 2016. Along the way I kept adding buttons throughout my house and they all work perfectly via the Flic Hub. I'd recommend this in a heartbeat because the freedom of having psychical control over your lights/scenes is unmatchable over any other option.
11/10 would buy it again!
What is the difference between the Flic Hub LR and Flic Hub Mini?
We recommend the Hub LR for businesses as well as more advanced setups and automations. We recommend the Hub Mini for households.
Scroll/Swipe to view more information.
Flic Hub Mini
45 mm x 15 mm
Flic Hub LR
86mm x 66mm x 12.8mm
Works with Flic 1 (discontinued)
Wi-Fi Frequency
2.4 Ghz
2.4 GHz & 5 GHz
Dimensions
48(diameter) x 13 mm
86 x 66 x 13 mm
MSRP
$ 40.00 USD
$ 100.00 USD
Integrations already in the Flic Hub
Flic Hub LR and Flic Hub Mini both have the same third-party integrations and we are constantly adding new partners. The most popular integrations for smart home are Amazon Alexa, IFTTT, Philips Hue, SONOS, and LIFX.
... and 300+ more
Matter support
(Release in 2023)
Matter is a net standard for Smart home that aims to unite all smart home brands and devices. It is still in Beta but we are committed to support Matter to the extent that will be possible for Flic buttons and for Flic Twist, via the Flic Hubs. A Flic Hub will be required for Matter.
read more