Click above to pre-order the new Flic Hub. Read about Flic below.
ALL YOUR FAVORITE APPS & DEVICES
At a simple push of a button, Flic can control thousands of services and counting.
10 SECOND SET UP IN THE FLIC APP
1
Connect in the app
2
Choose Feature
3
Click!
Flic Colorful 4 pack
Buy four, save $40
Size: 28mm diameter, 8mm height.
Battery: > 18 months User-replaceable CR 2016 (standard coin cell battery)
Connectivity: Bluetooth Low Energy 4.0
Range: 10 – 50m (30 – 150 ft)
Supported OS: iOS 9+, Android 4.4+, Mac OSX Sierra
Weather proof soft touch silicone to be used indoors or outdoors.
Clip-on and re-useable adhesive included.
Hundreds of features, new functionality added monthly.
EACH FLIC GIVES YOU 3 SHORTCUTS
CLICK
DOUBLE CLICK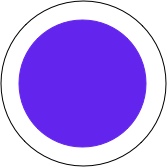 HOLD
ENTIRE WORKFLOWS IN A SINGLE CLICK
With a one-click command you can trigger dozens of actions at once.
Smart Lights

Speakers

IFTTT Applets

TV / Media

Home Automation

Customized Apps
Thermostats

Cams

Blinds

Fans

Locks

Sockets
EASY SETUP
Connect your Flic to the Flic
App and choose your
commands.
CONNECT
Connect several Flics to one
device.
BLUETOOTH LOW ENERGY
Connects to your device via
Bluetooth Low-Energy
BATTERY
Battery life up to 18
months. Replaceable coin
battery CR2016
DISTANCE
Works up to 50m/
150feet away from your
device
COMPATIBILITY
Compatible with: Android
4.4+, iOS 9+ and macOS
Sierra
FLIC SINGLES TAKES SIMPLICITY ONE STEP FURTHER
Flic Single is a suit of buttons with limited functionality, even lower price and even easier to set up!
Flic Location

Flic Lights

Flic Music

Flic Selfie

Flic Find
INTEGRATE WITH FLIC
Using our SDK, you can integrate Flic in your Android or iOS app.