Making digital services more accessible and easier to use for everyone is a mission that we set 10 years ago when Flic – Shortcut Labs was founded. We are always working with this mindset, developing products that you and your loved ones can use to simplify life. The newest innovation we are proud to introduce is the Flic Button Textile Attachment. A new accessory developed along with Gothenburg-based LumeoTech, that allows you to attach Flic buttons to textiles, opening up a whole new world of possibilities for interactivity and customization.
How to use?
It takes seconds to stick a Flic button with the accessory. Just remove the protective layer of a Flic button, stick it to the attachment, and it's set! Place it on a textile of your choice, like a sofa, a backpack or even a car's ceiling, push the lever, and the button is attached! To detach, just push the lever back and remove it.
Flic buttons enable a better user experience, adding an extra touchpoint and interactivity to products and services. With our latest innovation, you can take that interactivity to a whole new level. Wondering how? Here are some ideas:
Retail
Our buttons are already used in retail environments to provide customers with a convenient way to call for assistance or for easier staff communication. The textile attachment can be used to attach the button to the staff uniforms, enabling them to inform the rest of the team of extra personnel needed or out-of-stock status.
There are also many creative ways to use the Flic Button textile attachment in retail. A Flic button can be attached to a t-shirt, and when pressed, it could light up a company's logo or play a jingle. This adds an additional touchpoint to a brand and makes the shopping experience interactive and more fun!
Healthcare
In healthcare, it's essential that patients are able to quickly call for assistance or notify staff of an emergency. The Flic button textile attachment can be used to attach the button to patient gowns or bed linens, making it easy for patients to ask for help when needed.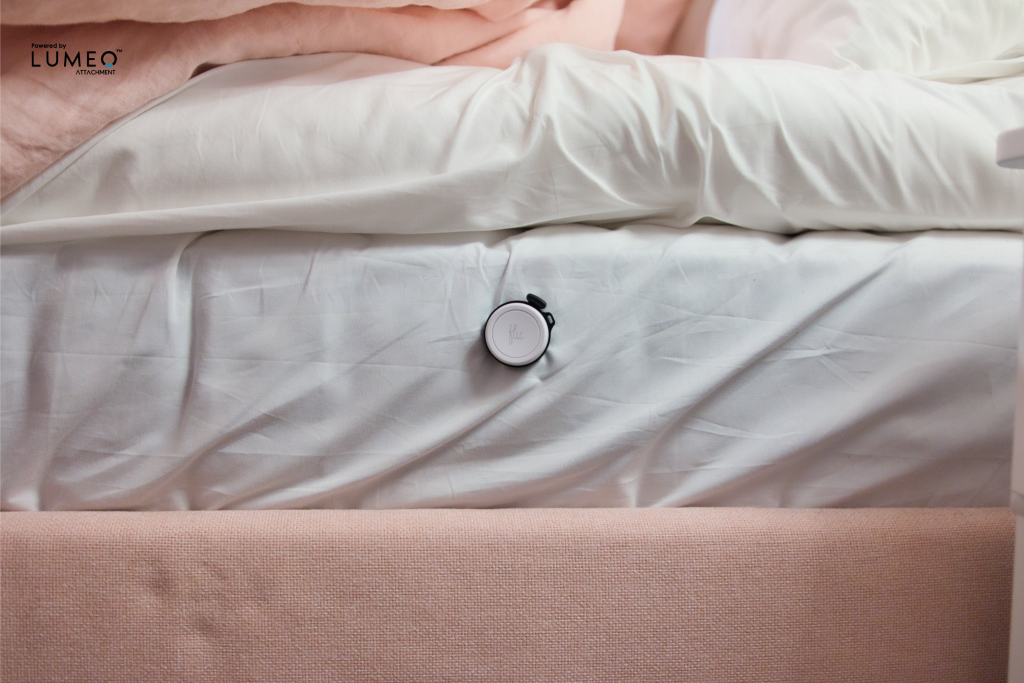 Manufacturing
Communication between workers in the manufacturing industry can be proven challenging, due to the working conditions which might not allow notifying supervisors of equipment malfunctions or safety concerns. The textile attachment accessory can be used to attach the button to worker uniforms or safety gear, and by programming the three triggers of Flic buttons, they can notify for instance in case of danger by pushing the button once, a double push when there is lack of stock and hold when assistance is required. All you need to do is decide the actions that your buttons will trigger!
Safety
Several safety applications have integrated Flic buttons as part of their offering. This is because they can easily be programmed to send an emergency alert to a pre-selected contact or emergency service with a simple push. With our new accessory, you can now attach a Flic button near you, for instance on your bag or inside your jacket, and when pressed, it can send an SOS message to a designated emergency contact or a security center, along with live location information.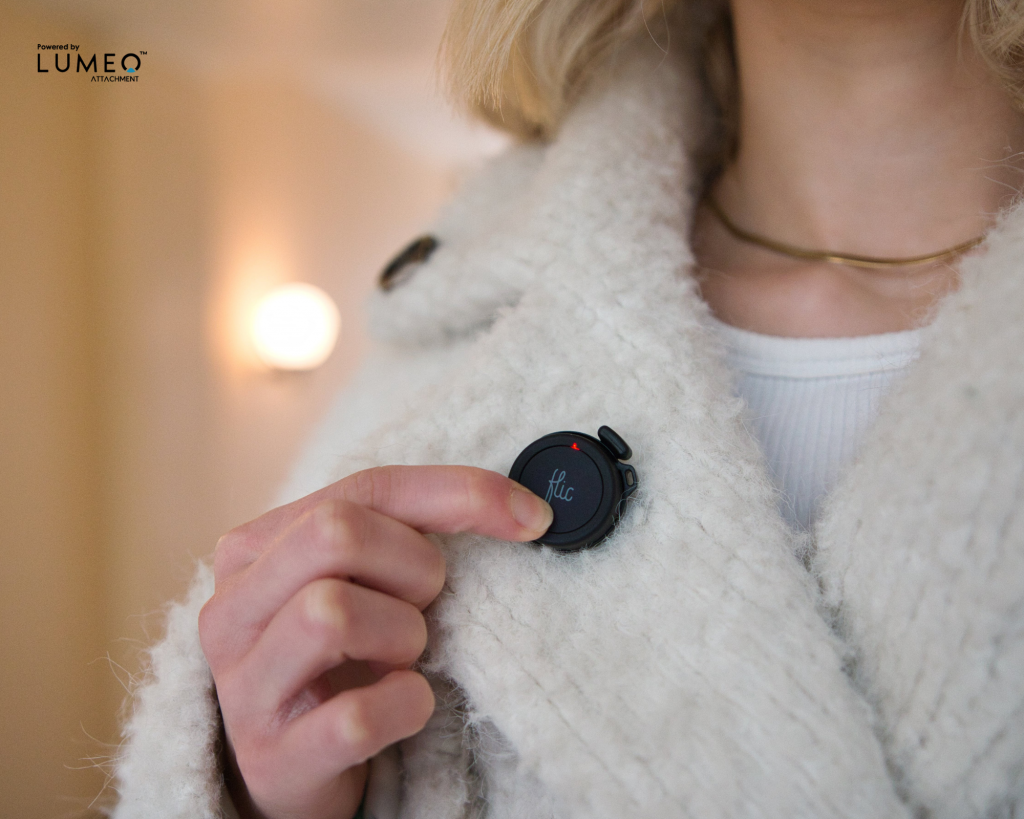 Flic buttons are known for their versatility, ease of use, and endless creative possibilities. With our new accessory, we hope that more people and businesses use our buttons to simplify their lives and elevate their products or services.
Feel free to contact us if you want to learn more or visit our business website to see our B2B solutions.