In today's fast-paced corporate world, the essence of employee engagement cannot be overstated. It's the backbone of productivity, customer satisfaction, and overall success. As organizations seek to unlock the potential of their workforce, PushAppy emerged as an innovative solution helping companies enhance employee engagement and productivity. One key element that sets PushAppy apart is the result of their collaboration with Flic; the "PushAppy clicker".
We are very excited about this partnership and that's why a few weeks ago I visited the headquarters of PushAppy in Stockholm and spoke to Max Müller, the Co-founder & CEO about how they are transforming the landscape of employee engagement and our collaboration.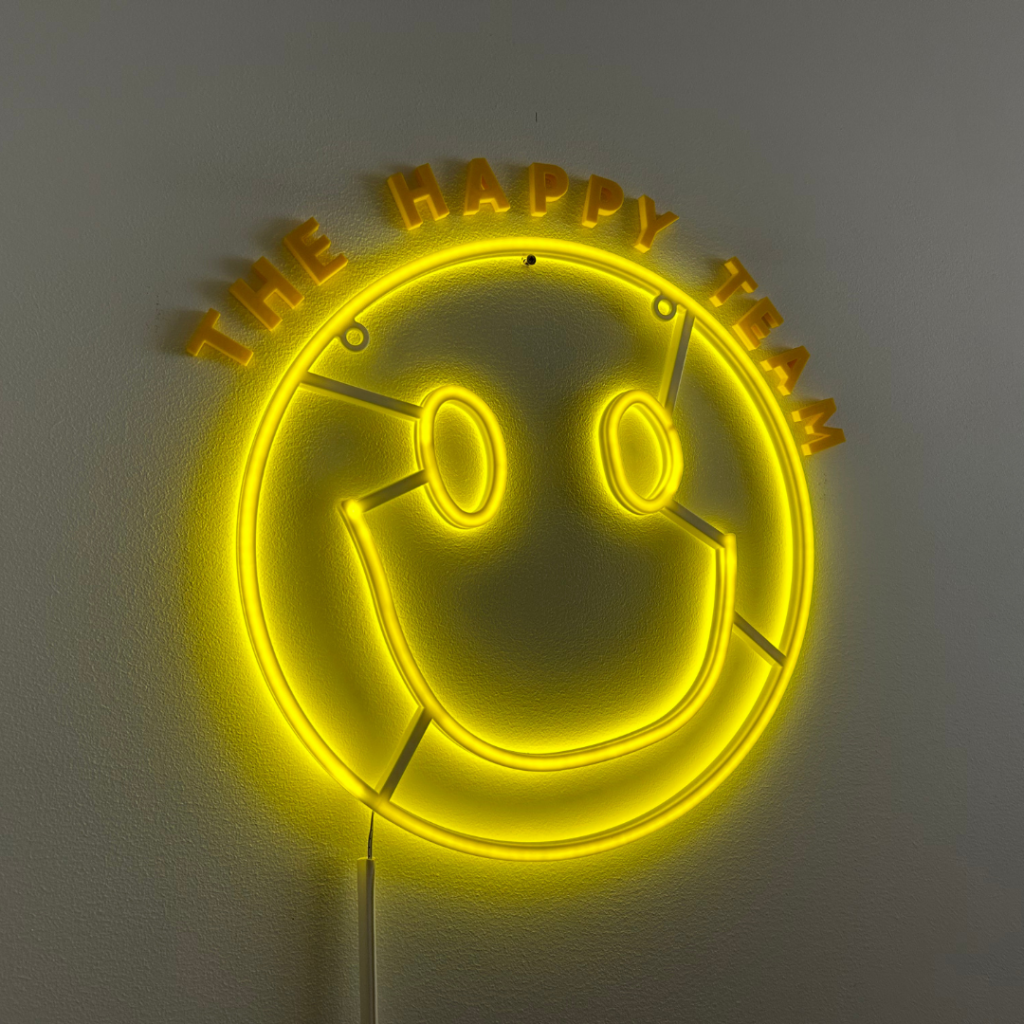 Our conversation started with Max sharing his background and the origins of PushAppy. He and his co-founder Ludvig, developed the PushAppy platform based on their extensive experience in the retail and the telecom industry. They witnessed the challenges faced by employees and managers in tracking and motivating activities. As Max explains, in these industries, data collection is often done manually, with cumbersome methods like whiteboards, pen-and-paper, and even old-school clickers. The need for a solution that simplifies activity tracking emerged. They created a data tracking and customizable dashboard that gives companies a clear view of what's working and what needs improvement. The magic of PushAppy lies in its power to create positive behavioral changes, Max tells me.
"It helps build behavior through simple feedback loops. Even better is that everything is tracked in real-time".
Simultaneously, employees are earning points to work toward specific goals and receive rewards. Therefore companies not only track data in real time but also motivate their employees to work for the same goals in an easy and fun way.

A "game-changing" partnership
One key aspect of PushAppy's success lies in its unique approach to motivating employees and tracking their activities. Max and his team were looking for a solution that would allow employees to track activities during work, without disrupting not only their work but also the customer service experience. The integration of a mobile app with a physical button proved to be a game-changer. Employees can log activities by simply pushing a button, and earning points that contribute to their goals and rewards. After carrying out extensive research, they chose to work with Flic. By pairing a Flic Button with their in-house developed app, each time the employee presses the Button certain activities are logged, and important data is generated and collected while the employee is contributing to their goals, points, and ultimately; their awards.
Moreover, PushAppy is utilizing Device Manager, our business tool that allows configuring and monitoring Flic Hubs remotely, empowering our partners to have full control of their solution through a web portal. Learn more here.
Max highlighted several key reasons why they chose Flic smart buttons, such as their Bluetooth connectivity, long-range capabilities, and robust battery life. In my question regarding the integration process, he replied that it was straightforward and that our team was helpful with any technological hardships they faced. The result of our partnership is the "PushAppy clicker" a device that allows real-time data tracking. The solution has been proven an immediate hit. McDonald's, one of their clients, used PushAppy clickers to enhance their Drive-In section upsales. By tracking activities related to pie sales, they saw a remarkable 600% sales increase. I asked Max what he thinks is the main reason for the success of our partnership:
"Well, the strength really comes from the simplicity of your smart button, from being connected via Bluetooth over long distances it allows pretty much any physical location the opportunity to use these without needing a large technological investment. That, together with the platform we've created, has made for a fantastic tool that we can leverage as value to our customers"
Concluding our discussion, I wonder what recommendations or tips would he give to any company that is considering integrating Flic buttons to their solution. "Flic has a huge amount of use cases and projects that have helped existing platforms like ours greatly. So reach out to Flic as they are very knowledgeable and respond quickly."
Indeed, we have more than 10 years of experience in helping businesses enhance their offerings. Contact us, we would love to show you how!