The Sales Office
An American direct-sales team bought Flic for their employees and put one on each desk.
When employees complete a regular sale, they click their button. It makes the lights in their office flash in green and a message be sent out in their internal communications channel.
When they complete a major sale, they double click their button, and three things happen: The room flashes in red, a short siren sounds, and the sales team gets a push notification that says who made the deal.
At a MASSIVE sale, they hold their Flic down. It makes the entire room go bananas – the lights go stroboscope, and their sound system starts playing the Imperial March (you know, the Star Wars song). A message is then sent to the receptionist to bring champagne to the sales office. Lastly, a push notification goes out to the entire company so that everyone knows who is the rock-star salesperson.
The Consultants
Time reporting is an annoying task.
Expert consultants at a German IT Security consultancy company have heaps of parallel projects they need to time track.
They now use Timely to monitor each project, triggered by Flic buttons connected to their Macs. Time tracking can also be achieved using Microsoft Flow or IFTTT, your working hours for each project will be nicely displayed in a google sheet.
The Institution
A Swedish institution bought custom printed Flic buttons as gifts to their employees.
Each desk has a custom Flic with the logo of the organization. They use the buttons to call for lunch, call for meetings and to DND their calendars.
Increase your productivity
Flic is made so that you can increase your productivity, without disturbance from notifications or phone interactions. The examples above utilize our Slack integration, smart lights (such as LIFX, Philips Hue, and IKEA Trådfri), SONOS, our Timely collaboration and Google Calendar.
Many other Flic integrations are helpful at work. With the Keynote integration for Mac, you can use Flic to change slides when you present. Lots of Apple employees use Flic for their internal presentations!
External services like IFTTT, Zapier and Microsoft Flow connects Flic to practically anything. Our HTTP/Internet request function makes it possible for you to connect Flic with your own applications (see all Flic integrations).
Speaking of your apps
There are solutions you can use to implement Flic support to your iOS, Mac, Android, Linux, Windows, and Raspberry PI apps. Feel free to browse our GitHub!
Bonus productivity tool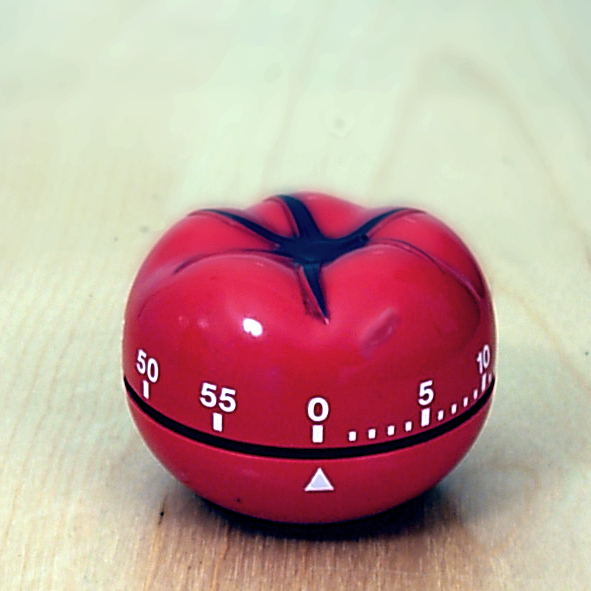 A Pomodoro timer is a well-proven tool to concentrate better and to increase productivity. It times you to work for 20 minutes and take a 5-minute break. Repeat four times, and then take a longer break.
You can use a Flic button to trigger a Pomodoro timer if you are an Android user, and I encourage you to try! If you don't have an Android, let us know if you want us to enable it on other platforms.
Custom printed Flics
We can make Flic buttons with your custom print design. It's an innovative gift for clients and swag 2.0 for your colleagues. You can choose to have it working with the Flic Apps, or with your business applications exclusively.
If you want some for Christmas, now is the time to start.