What is Matter?
One of the most frustrating parts of building a smart home is to make sure all your devices are compatible.
Matter is a unifying, IP-based connectivity protocol. This means it is the seal of approval that certifies smart devices work reliably together—taking the guesswork out of the purchasing process.

This means, when buying new smart devices, if they are Matter certified they will work with Flic products.

Although great ecosystems like Google Home, Apple HomeKit or Alexa have been widely available for years, Matter puts inter-compatibility of devices on a whole new level.
Matter's goal is for smart home devices to be fully accessible and usable across different ecosystems.

What does this mean for Flic Products?
Flic & Flic Twist will soon be able to control ANY, and we mean ANY device that is within the Matter Alliance, opening a whole new world of integrations.
Some of these NEW integrations include:
+200 members


FAQ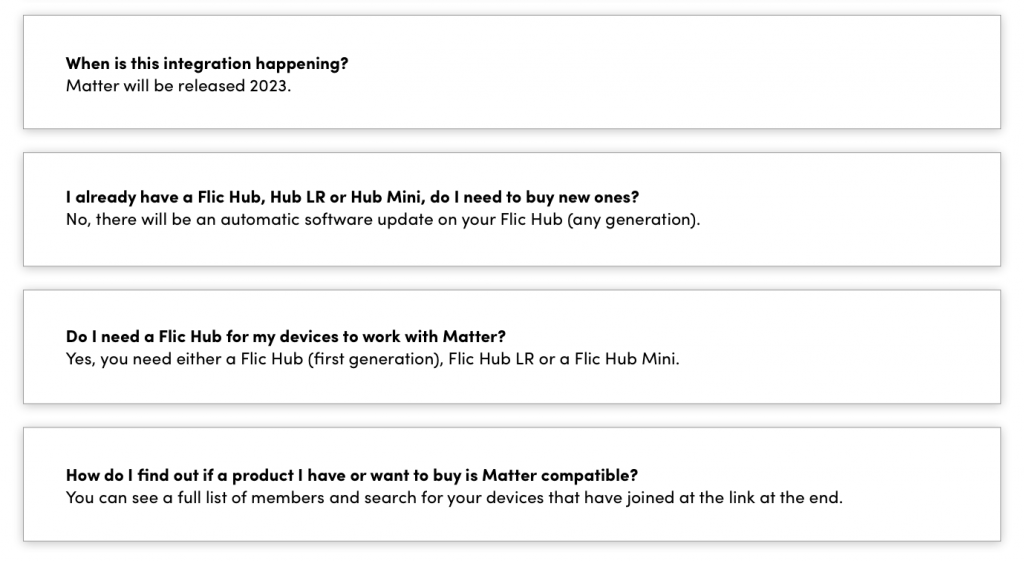 Flic buttons are also used by businesses in various industries to simplify operations and create additional revenue streams. Do you want to learn more? Contact us here.
Read more about Matter at csa-iot.org/all-solutions/matter/